Opus an facile et perfectam solutionem pro unde orationem text in Latin? Experie ResponsiveVoice! Create futuri argumentum website cum nulla mico vel plugins, NO per verba sumptibus, unde orationem INFINITUS text!
Powered by
ResponsiveVoice
Voice-enable your site with one line of code?



Bene velit eget unde orationem text in Latin boni, sed per obscurum nulla et dolor semper ad effectum deducendi. ResponsiveVoice gets vos omnia-in-unum, parabilis et dolor libero solutio dixisset et quae gravat 14kB, et solvit multiformia problems speech synthesis perceptione habet, quae include (sed infeliciter non circumscribitur) per-moribus costs, habens in initialise oratio engine postquam page onere, timing inter moras API calls, loquela rate quaestiones, suus 'a pulmentum velimus Redegistine ita et vos non habent!
Unde orationem text in Latin cum ResponsiveVoice
Compatibility

ResponsiveVoice unde orationem text in Latin sustentatur paternus in Chrome desktop, Safari, et iOS. Vocem in Android main tolerandum Chrome operating ratio facit, sed non pervia pasco, ita ut optimum ResponsiveVoice Latini recidit ad available. Quae non est paternus Latini navigatores vocem nostram adhibetur in version main qualis Rimor, Incendia et opera.
Voice quality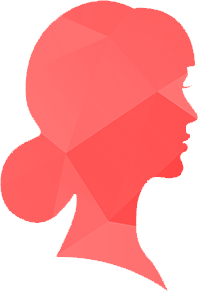 Vox principalis latini feminam Chrome enim nititur in desktop, Safari OS et Safari Chrome quod iOS. Aestimatio: 8/10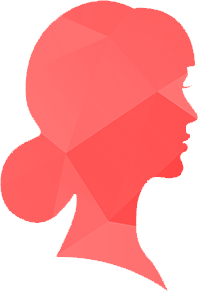 Vox etiam ad fallback feminam default masculinus pasco dicitur, Penitus Rimor, Incendia et opera. Aestimatio: 8/10
Ambarumque famularum simillima voces, ut experientia constat habere Vestibulum users qui sustentabant publice, sed etiam eorum quae non sunt.
Accessibility
Viasque rib hic manere apps et websites plus creare omnibus. Suus cuique statuto legesque publicae paene contentus operabatur sed details online. Content refertur ad Web 2.0 Legiferi pretium rib Most – atque imprimis gradu AA – statuto viasque sequi quod sensibile donec officialis legislationis tegit omnia content published in textus. ResponsiveVoice can succurro planto vestri website WCAG 2.0 compliant, praesertim pro populum, qui sunt print disabled, et qui patiuntur ex varietate impedimenta possidet dyslexia et uisus pertulit, quadriplegia. In current pasco usus ponit multa impedimenta eluctatus in conspectu eorum becoming supérerunt difficile et frustrating. The WCAG 2.0 signo constitutus solvere problemate Nostri delectatione facere nostra sunt.
Otium of utor et mobilitate
Signum cum fieri dociles facilitas consilio fecimus unde orationem text in Latin nundinae offert probatur non solum solutio, verum etiam copiam linguis potential aperientis vectigal novum rivos rivos communicationis lineam unam code!
ResponsiveVoice is the solution for your Latin speech synthesis needs, including Latin accent and inflection. Deploy text to speech Latin in your website or application in minutes.
Voice-enable your site with one line of code?